Slave River Paddlefest 2010 was a huge success - thanks to everyone who helped put on the event, and also thanks to all you folks who travelled so far to be here! Thanks also to our sponsors and our partners, Smith's Landing First Nation and Wood Buffalo National Park.  We couldn't have done it without you!
Our goal of increasing the number of people using and enjoying the Slave River is being met.  Our numbers went from 53 paddlers last year to 173 paddlers this year.  At all our events combined, we had about 500 spectators.  The addition of the flatwater flotilla and voyageur canoe race added an exicing new element to our festival, and we are grateful to Smith's Landing First Nation for the grand welcome they gave us at the feast on Friday night.  The ceremony and sharing of cultural games was really special.
I don't have photos of everything yet, but here are some highlights. (more photos coming soon - if you have great photos from the flotilla, canoe race or rodeo, please get them to me - thanks!).  The Slave River Journal also has two great slideshows from the event: www.srj.ca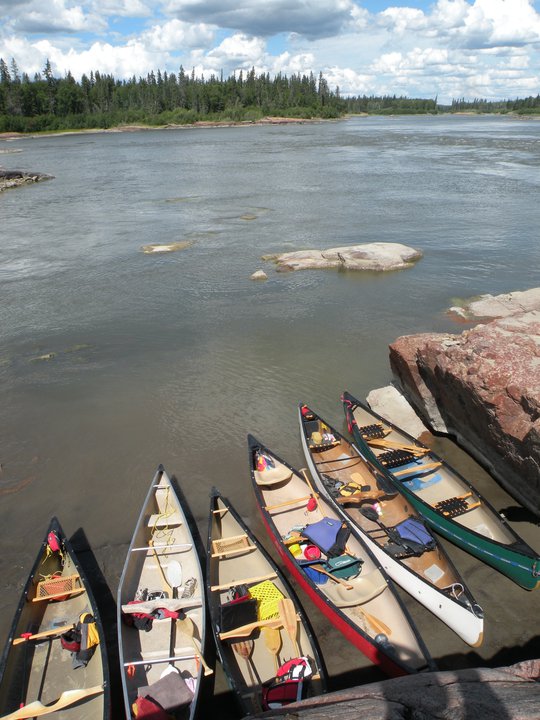 Pre-week canoe trip to Roller Coaster at Cassette Rapids with 23 people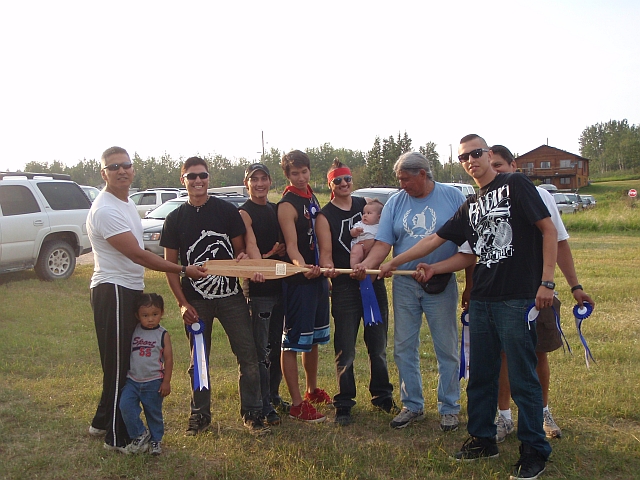 Smiths Landing First Nation's winning voyageur canoe team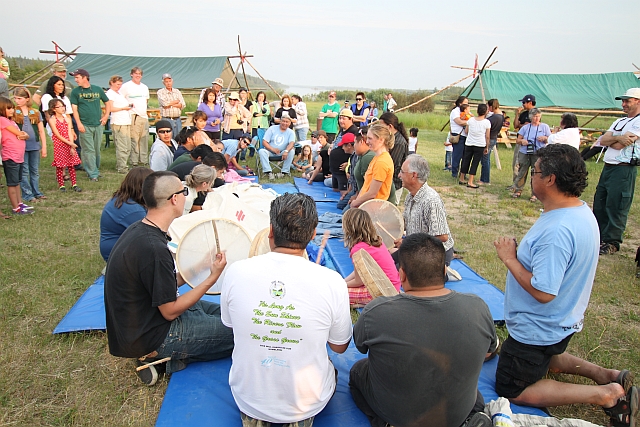 Paddlers and locals playing hand games at the Friday feast
Dene log push on Friday night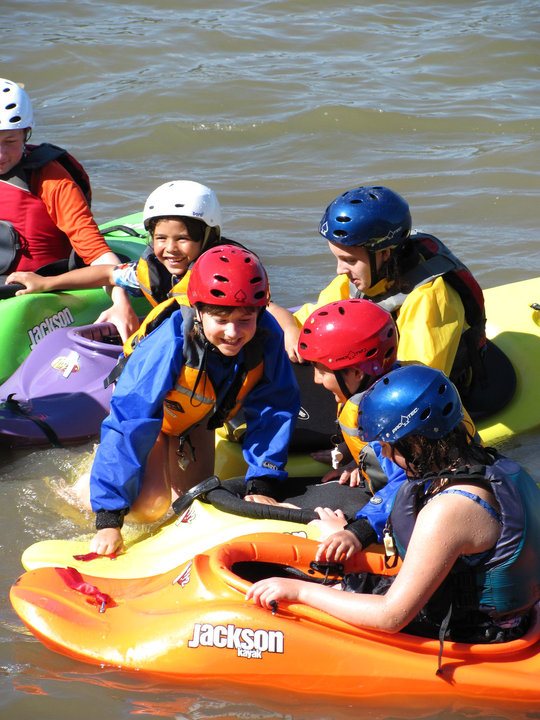 Kids playing piano keys in the bay on Saturday morning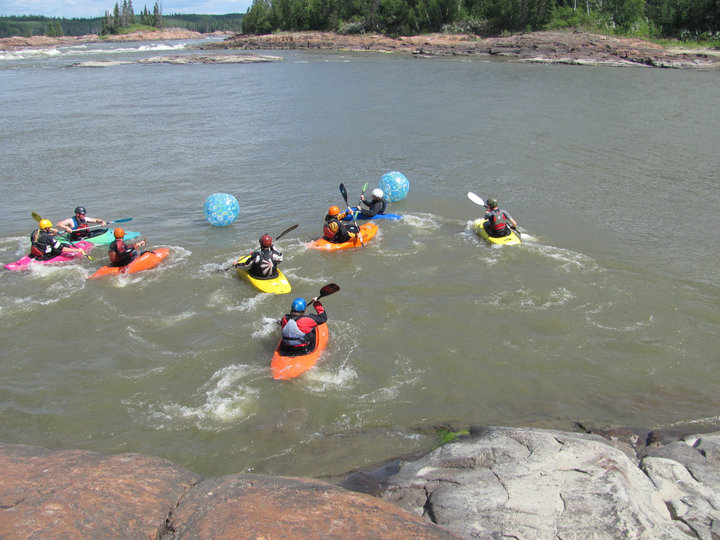 Beachball team race through the playground wave train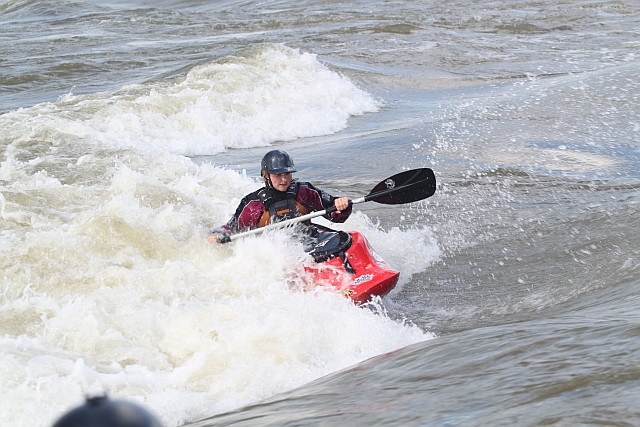 Ruth Bournes from Australia surfing at the playground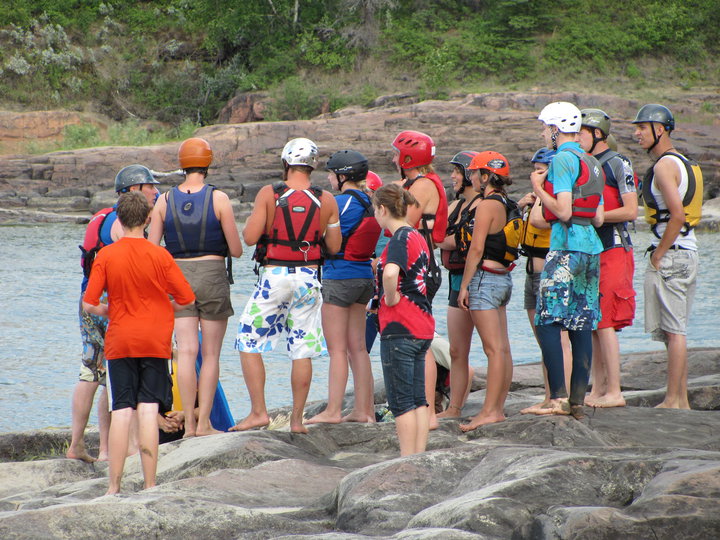 Getting ready for the swim race through the rapids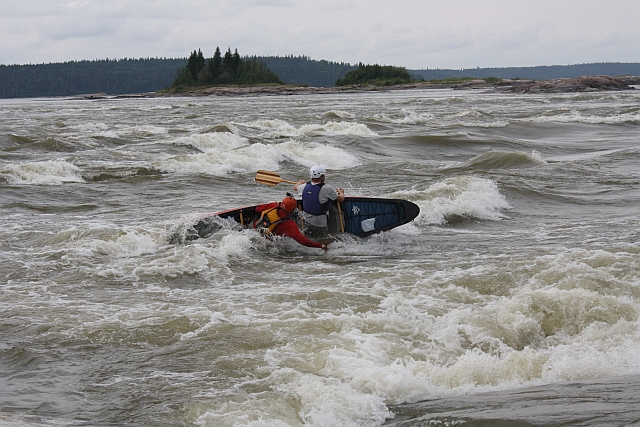 The start of the canoe surfing and rescue competition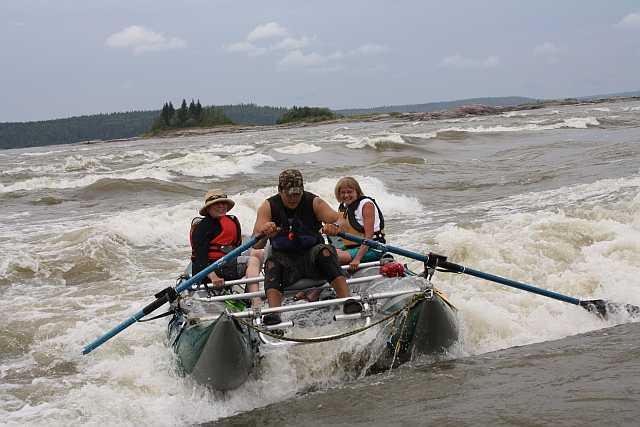 Gord Rothnie surfing with Marylan Yanick and Val Rosen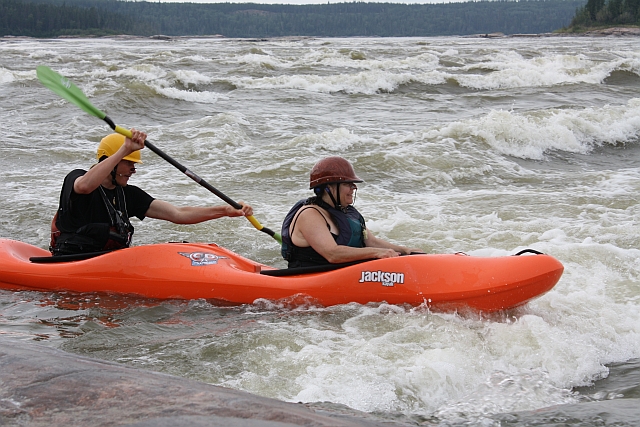 Leif Anderson taking Louise Cumming in the duo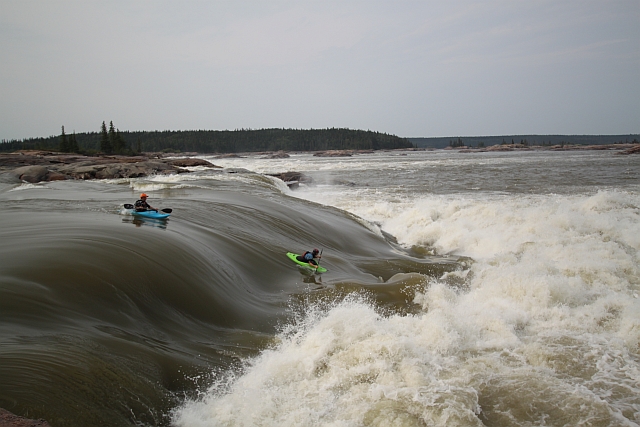 And this is what Molly's Nipple looks like at super low water, in case you're wondering...
More photos and galleries will be coming soon.  All in all, a really fantastic event.  We're really getting there on our goal of building community based around a love for the river.  See you all next year.
PADDLEFEST 2011 - July 29-August 2, 2011 - mark your calendars!